Augusto Mazzoni Co-Founder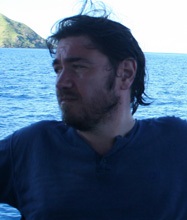 Augusto Mazzoni is a research fellow, since 2008, at Geodesy and Geomatics Division, Faculty of Civil and Industrial Engineering, University of Rome "La Sapienza". He received a PhD, in 2009, with a thesis on GNSS Permanent Stations Networks for Positioning Service.
His main research topics focus on GNSS Seismology (developing and implementation of VADASE algorithm), GNSS data processing and real-time positioning.